Explore Hungary in energetic & relaxed company of a local.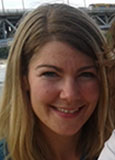 Orsolya  |  Founder and lincenced tour guide.
While studying cultural anthropology at the university I realized how much I enjoyed studying different cultures, people, etc., when I started to work at a travel agency I realized how much I liked introducing my place to foreigners. I was not a tour guide yet, but people asked me many times if I could show them around. That is why I decided to go to a guide school as well. I've been working in tourism for 5 years now and the more time I spent with people, the more I enjoy the differences between cultures. I can show around Budapest or Hungary with enthusiasm and passion ensuring you'll have the opportunity to experience the best it has to offer.
Judit  |  Lincenced tour guide.
As a passionate traveller and a language enthusiast becoming a guide was my destiny. I like to have a real personal connection with my guests, to show you around like old friends who are visiting town, and to put everything in perspective instead of just reciting random names and numbers. My love for Budapest always drives me to discover the hidden gems and secrets of the city and to take photos of them. I'm in my element especially when it comes to food and wine, I even worked in Burgundy to understand more about wine making and thus become a better wine tour guide. When I'm not working you can find me running, biking, and testing all the amazing cafés and restaurants of Budapest.
Andrea  |  Lincenced tour guide.
I have been always interested in history, art and foreign languages. In addition I'm fortunate enough to live in this beautiful city, Budapest, which has been enchanting me for many decades regardless if I drive along its main streets or walk in the side streets.
My mission is to share with you this very special experience through my knowledge and my enthusiasm for my beloved city.
Let me take you into some very old coffee shops, Baroque churches and colorful market halls that truly show the history of this city and the pride and joy that locals – including myself- have in Budapest. These small touches will really help you to appreciate things that you can't read from a book or taking a tour on a bus.
Join me to discover the full beauty of this wonderful place and I hope that you will enjoy this exploration as much as I do.
Gerda  |  Lincenced tour guide.
I'm a licensed tour guide since 2008, but I did some extra studies in tourism, and theater, so I started to work only in 2011. I specially like to speak about history, gastronomy, the hidden gems and places, music or sports.
My relationship with Budapest is like at least 10 years of marriage. I know good things, secrets, troubles, and I can still rave about it. And I never hesitate to do it in German or English.
Endre  |  Lincenced tour guide.
As an art lover I sometimes missed out my classes at secondary school to wonder around the downtown of Budapest. It was its architecture that grabbed me even if the city looked totally different. It was around 2000. Eighteen years seem nothing but not for a "Budapester". This gem has gone so bright and vivid year by year in front of my eyes I had no other intentions but to show it everyone. And don't be afraid. I will share my whole life with you from the transition from Communism through gastronomy to architecture and religion. Even if you're afraid to ask.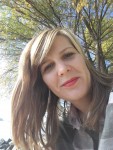 Anita  |  Lincenced tour guide.
For me tour guiding is not a profession: it's a hobby, a lifestyle…a mission. I've been working as a tour guide for six years now and I honestly cannot imagine anything else for myself. I'm the kind of person who sits down to try to find a proper English translation for Bartók's Cantata Profana and half an hour later I'm learning about stained glass window making techniques and the use Tiffany glass in Hungarian mosaics… I'm interested in literally everything. I'm an avid fan of Hungarian waterpolo and the Bloodbath of Melbourne story, a huge fan of Robert Capa's photography (he is my hero anyway), I LOVE Art Nouveau architecture, Hungarian phrases and Hungarian folk tales. After finishing my studies (I have a Bachelor's Degree in cultural management) I moved to Barcelona for two years to perfect my Spanish and came back two years later, got my first tour guiding job not much later and been working as an English/Spanish guide ever since.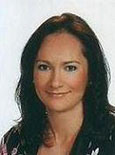 Melinda  |  Lincenced tour guide.
I enjoy being out and about the whole day, feeling the athmosphere of the city, walking in the picturesque cobbled streets of downtown Budapest and the countryside,  sharing my stories with others. I am a flea-market goer and keen on antiques. Besides tourguiding I also work as a teacher. To me every corner tells a story about the past and every street leads somewhere worth exploring. I would love to show you the true face of Budapest and this country and also give you an insight into the daily life here. What can you expect on my tours? I like to have fun and like it when those around me are also having a great time. I am very sociable and during my tours we will sometimes meet and chat with locals.
Adam  |  Lincenced tour guide.
I've finished my studies in April 2011. I've been working as a qualified guide ever since. If you are interested not just in the facts and figures but you're also interested in the way locals live their life I'm your man!
I was born and raised in Budapest I have been an eyewitness to a sleeping beauty's transformation to a multi-cultural metropolis so I can be your insider man to understand the Hungarians better, and to have some experiences with the local life.