Explore Hungary in energetic & relaxed company of a local.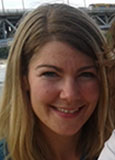 Orsolya  |  Founder and lincenced tour guide.
While studying cultural anthropology at the university I realized how much I enjoyed studying different cultures, people, etc., when I started to work at a travel agency I realized how much I liked introducing my place to foreigners. I was not a tour guide yet, but people asked me many times if I could show them around. That is why I decided to go to a guide school as well. I've been working in tourism for 5 years now and the more time I spent with people, the more I enjoy the differences between cultures. I can show around Budapest or Hungary with enthusiasm and passion ensuring you'll have the opportunity to experience the best it has to offer.
Judit  |  Lincenced tour guide.
As a passionate traveller and a language enthusiast becoming a guide was my destiny. I like to have a real personal connection with my guests, to show you around like old friends who are visiting town, and to put everything in perspective instead of just reciting random names and numbers. My love for Budapest always drives me to discover the hidden gems and secrets of the city and to take photos of them. I'm in my element especially when it comes to food and wine, I even worked in Burgundy to understand more about wine making and thus become a better wine tour guide. When I'm not working you can find me running, biking, and testing all the amazing cafés and restaurants of Budapest.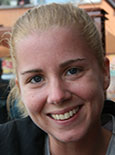 Juli  |  Lincenced tour guide.
I have three major passions in my life. Family comes first, I'm the mother of a fantastic 4-year-old boy and I enjoy very much re-discovering the world with my baby. My second passion is Budapest, I was born and raised in this amazing city and I lived here all my life. I really love showing people around the wonders of Budapest and those of the countryside. I started tour guiding in high school and I always knew I couldn't live without it. I'm convinced that the best way to explore a city's history and culture is through a local's eyes, I also promise to reveal all the secrets and legends that only Budapesters know about. And last but not least I am a huge gastro fan, I'm the photo editor of a Hungarian food magazine.
Dora  |  Lincenced tour guide.
It was one of my childhood dreams to become a tour guide as two things I definitely love is entertaining and "educating". My favorite topic is history with all its pain and passion, but I also like to spice things up with anecdotes and fun: telling jokes and singing Hungarian folk songs is a natural part of my tours. Also, I am really excited about meeting people from all over the world and getting to know other cultures. This feature of mine gets strangely combined with the fact that I can't imagine me ever living outside Hungary. Deep at my heart I cherish a steadfast love towards my country and all things Hungarian. It is this devotion that I try to transmit to you during my tours, and I do my best to make sure you return home with a wonderful experience!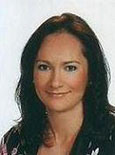 Melinda  |  Lincenced tour guide.
I enjoy being out and about the whole day, feeling the athmosphere of the city, walking in the picturesque cobbled streets of downtown Budapest and the countryside,  sharing my stories with others. I am a flea-market goer and keen on antiques. Besides tourguiding I also work as a teacher. To me every corner tells a story about the past and every street leads somewhere worth exploring. I would love to show you the true face of Budapest and this country and also give you an insight into the daily life here. What can you expect on my tours? I like to have fun and like it when those around me are also having a great time. I am very sociable and during my tours we will sometimes meet and chat with locals.
Adam  |  Lincenced tour guide.
I've finished my studies in April 2011. I've been working as a qualified guide ever since. If you are interested not just in the facts and figures but you're also interested in the way locals live their life I'm your man!
I was born and raised in Budapest I have been an eyewitness to a sleeping beauty's transformation to a multi-cultural metropolis so I can be your insider man to understand the Hungarians better, and to have some experiences with the local life.